Get the Compensation You Deserve From Trusted New Jersey Car Accident Lawyers
People who have been injured in an auto accident may consider seeking legal counsel to pursue a claim against the appropriate party and hold him or her liable for the damages caused. Car, truck, and motorcycle accidents encompass various situations, such as reckless driving, negligence, rear-end collisions, side-impact collisions, multiple-car wrecks, sideswipe crashes, rollovers, head-on collisions, and driving while under the influence of drugs or alcohol. In recent years, more and more frequent accidents occur due to distracted driving, such as driving while texting, talking on the phone, or eating.
The New Jersey car accident lawyers at Petro Cohen, P.C. provide free consultations to accident victims who feel as though they may have a valid auto accident claim and will help you learn more about your legal rights. Contact us today.
New Jersey Auto Insurance – Know Before You Buy
Auto insurance is mandatory in the state of New Jersey. However, the type and cost of coverage fluctuate considerably. It is important to understand that auto insurance companies do not necessarily want you to know what it means to be properly and adequately covered. They want to entice you by offering lower prices…but, remember the old adage: You get what you pay for. Purchasing the right type and the right amount of insurance coverage for you and your family requires you to be an informed consumer. It is true that the absolute minimum coverage required by law will cost you less. But, if you are involved in an accident, you could find that you are not adequately covered and this could lead to you becoming personally liable for damages and medical bills. To find out if you are properly covered, contact an NJ auto accident lawyer.
Auto Policy Benefits – All too many times, we work with clients who have been seriously injured in an automobile accident, only to learn that they did not have adequate auto insurance coverage. That is why we urge our clients to take the time NOW to learn about automobile insurance policy coverage options and terms and to carefully consider what coverage would make the most sense for their personal scenario.
When you are buying new automobile insurance, you are required to fill out a Coverage Selection Form. Similarly, when you are renewing your automobile insurance policy, you will likely receive a Coverage Selection Form in the mail or via e-mail. Whether purchasing a new policy or renewing an existing policy, be sure to take the time to read the Coverage Form and supporting documentation closely. It is equally important to understand your benefits as well as the limitations of your policy.
Liability Coverage – Liability insurance protects your property in the event that a claim is made against you. In New Jersey, there is a minimum amount of liability insurance required by motorists. If a claim that exceeds your coverage amount is brought against you, the claimant can go after your personal assets. For this reason, we urge people to pay a little more and get better coverage.
Personal Injury Protection (PIP) Coverage – Personal Injury Coverage, commonly referred to as PIP, covers medical expenses, which can get very high, very fast. When asked who pays the medical bills in the event of an accident, most people believe it is the other guy's insurance. This is not correct – regardless of whose fault the accident is, your insurance covers your medical bills (this is part of New Jersey's no-fault system). Since this is the case, it is important that motorists do not simply choose the lowest possible coverage.
Uninsured/Underinsured Motorist Coverage – The Uninsured Motorist/Underinsured Motorist coverage protects motorists in the event of an accident with a person who does not carry adequate insurance. A minimum amount of Uninsured Motorist/Underinsured Motorist coverage is required by law. Most insurance companies will simply add this to a policy regardless of whether or not the amount is sufficient for your needs. It is strongly recommended that motorists purchase more than the minimum coverage. Your uninsured/underinsured coverage should be equal to your liability limits.
Verbal or Lawsuit Threshold – One of the most important insurance options to be aware of is called the Verbal or Limitation on Lawsuit Threshold option. Choosing this type of coverage limits your ability to bring suit for injuries sustained in an auto accident. In order to maintain your full rights to sue, you need to choose the Zero Threshold option. The Verbal Threshold is less expensive. For this reason, many people buy it without considering other options.
These are just a few of the facts motorists should know about their automobile insurance policy. For more information regarding your individual situation and insurance needs, call our offices to speak with one of our experienced New Jersey auto accident lawyers.
Tips for Safe Driving
Although vehicular accidents inevitably occur, there are ways to improve your chances of avoiding accidents. Here is a list of the Top 10 Safe Driving Tips from CrashTest.org to help you navigate free from injuries.
1. Don't drink and drive.
2. Don't text and drive.
3. Don't speed when driving.
4. Always wear your seat belt.
5. Take extra precautions when driving under bad weather.
6. Practice defensive driving.
7. Keep your vehicle in top condition at all times.
8. Avoid distractions.
9. Avoid driving when drowsy.
10. Maintain distance at all times with the vehicle ahead
11. Anticipate what could be happening ahead of you when driving.
For more information, visit http://www.crashtest.org/top-10-safe-driving-tips/
You may also want to consider taking a Defensive Driving or Driver Safety Course, many of which are now offered online for a nominal fee. Many insurance companies now offer substantial multi-year discounts to their customers who take these refresher courses. Most importantly, the courses teach evidence-based strategies to help keep you safe behind the wheel.
Car Accidents Can Cause Catastrophic Injuries
Although most drivers involved in minor accidents or fender benders rarely take these claims to court, those who have suffered from severe or life-threatening injuries should consider working with an attorney. A skilled New Jersey car accident attorney can help to increase the maximum compensation to which an accident victim may be entitled beyond that which is provided by the insurance company.
In order to be eligible to pursue a claim against the other party, the victim of the accident must have either passed away or suffered a severe injury, including
Paralysis
Whiplash
Loss of limbs
Permanent disability
Burns or scarring
Traumatic brain injury
Other significant head injuries
Broken bones
Permanent scarring or disfigurement
Most injury claims based on injuries sustained in car crash accidents will be based on negligence, or the other party's failure or neglect to exercise a reasonable standard of care while operating a vehicle or while using common roads. However, if it is apparent that a defect in the vehicle caused the incident, the accident victim may also have a valid lawsuit against the manufacturer of the part or of the vehicle itself. In some instances, the manufacturer may be held liable, regardless of negligence, for injuries sustained due to faulty design, manufacturing, or labeling. Additionally, government entities may also be responsible in some cases because of faulty design, maintenance, or construction of roads. Common causes include guardrails, barriers, signage, traffic control lights, surfaces, and embankments.
Do I automatically lose if the accident was partly my fault?
How likely is it that my case will go to trial?
The police report contains factual errors. How can I correct it?
What is the statute of limitations for a New Jersey auto accident claim?
Petro Cohen P.C. Lawyers Can Help with Your Automobile or Motorcycle Accident
Our New Jersey car accident lawyers have successfully handled thousands of vehicular accident cases throughout New Jersey and have a proven history of success. There is no cost to speak with us, and you will not be obligated to pay any of our legal expenses unless we are able to make a recovery on your behalf.
Susan Petro, who heads the PI department and is also the Managing Partner of the firm, along with Rich Gaeckle and Mike Veneziani, will handle your injury case, fighting for full and fair compensation in every case they handle. Richard Gaeckle has been named to the NJ Super Lawyers® list nine years in the practice area of personal injury. He also has a Superb rating on AVVO and an AV rating with Martindale-Hubbell, both of which are the highest possible ratings by the respective organizations.
In addition to automobile, truck, and motorcycle accidents, our attorneys have dealt with a variety of serious injury claims. Whether your injury resulted from a slip and fall accident, dog bite, or construction site accident, we can assist. Our firm has also successfully handled many claims against public entities, traumatic brain injuries, maritime injury and boating accident cases, premises liability claims, pedestrian injuries, wrongful death claims, and many other types of injury cases.
Our New Jersey auto accident attorneys know you have choices with your legal representation for your serious injury. Select Excellence. In Litigation, You Don't Get a Second Chance.
Contact Petro Cohen, P.C. Law Firm Today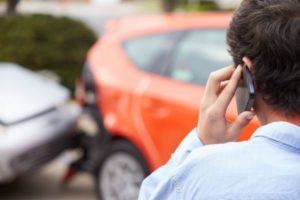 If you, a friend, or someone you love were injured in a car wreck accident, you may have legal recourse. The professional and experienced New Jersey car accident lawyer at Petro Cohen, P.C. can review your case free of charge, and help you to determine if you have a viable case. With decades of combined experience, the attorneys at Petro Cohen, P.C. will handle your claim with the focus, dedication, and respect that you should expect from your legal counsel.
Our New Jersey car accident attorneys have successfully handled a wide variety of auto, truck, and motorcycle accident cases throughout New Jersey and have a proven track record. There is no cost to speak with us, and you will not be obligated to pay any of our legal expenses unless we are able to make a recovery on your behalf.
With offices in Northfield, Cherry Hill, Hamilton, and Cape May Court House, we are closer than you think. You may contact any of our offices Monday through Friday from 8:30 AM until 5:30 PM to schedule a convenient appointment. In many cases when clients are unable to come to our offices, our NJ car crash attorneys will come to you to discuss your case. To get started and receive your free consultation, please call our New Jersey car accident attorney today to speak with a member of our team.
Our experienced attorneys handle other types of cases as well, including:
The attorneys at Petro Cohen, P.C., also handle:
Susan Petro can be reached at spetro@petrocohen.com. Rich Gaeckle can be reached at rgaeckle@petrocohen.com and Mike Veneziani can be reached at mveneziani@petrocohen.com